In North Africa along the Mediterranean coast, between Morocco, Tunisia, Libya and above Mauritania, Mali and Niger lies Algeria. The capital being Algiers and official language Arabic.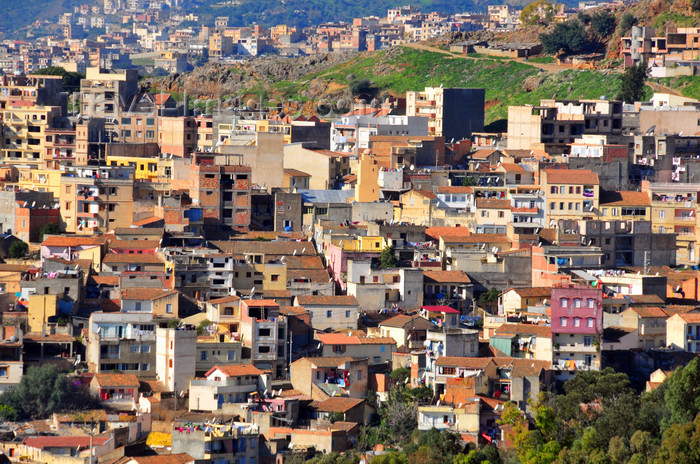 Several MUST SEE places in Algeria include:
1. The capital, of course, Algiers
2. Ain Sefra
3. Batna
4. Ghardaia
5. Oran
6. Touggourt
When in Algiers,
1. Check out some of the museums/galleries:
Musee National du Moudjahid
Bardo Museum of Prehistory & Ethnography
Palais de Rais
Musee des Beaux Arts
Museum of Popular Arts & Traditions
2. Snap some Instagram worthy pictures of the many monuments and historical landmarks:
Dar Hassan Pacha
Citadel
Makam Echabid
Grande Poste
Ville Nouvelle


3. Get holy at the Notre Dame d'Afrique, Djemaa el-Djedid or the Djemaa el-Kebir.
4. Feast away at the many restaurants:
La Maison de Couscous (Algerian cuisine)
La Vague Bleu (seafood)
Tontonville Cafe
Brasserie des Facultes (Algerian cuisine)
Le Magelan (seafood)
L'Arc en Ciel (Algerian cuisine)
Le Brussels
Restaurant le Faubourg (Algerian cuisine)
Le Dauphin (seafood)
Big Blue (burgers, french fries, etc.)
Milk Bar (cafe)
Auberge du Molin (Algerian cuisine)
Les Puits d'Amour (French pastries)
5. Take a few shots, loosen up and mingle with the locals or other tourists!
Bar Dey
Le Racym's
Riadh el-Feth
Pasha (club)
Alger Bar
Taverne du Parc
6. For some good ole fashioned entertainment, check out:
Palais de la Culture
Goethe Instit
Theatre National Algerien
Cinema Algeria
The next post will be on:
Uruguay
(in South America)
Travel on wanderlusters!